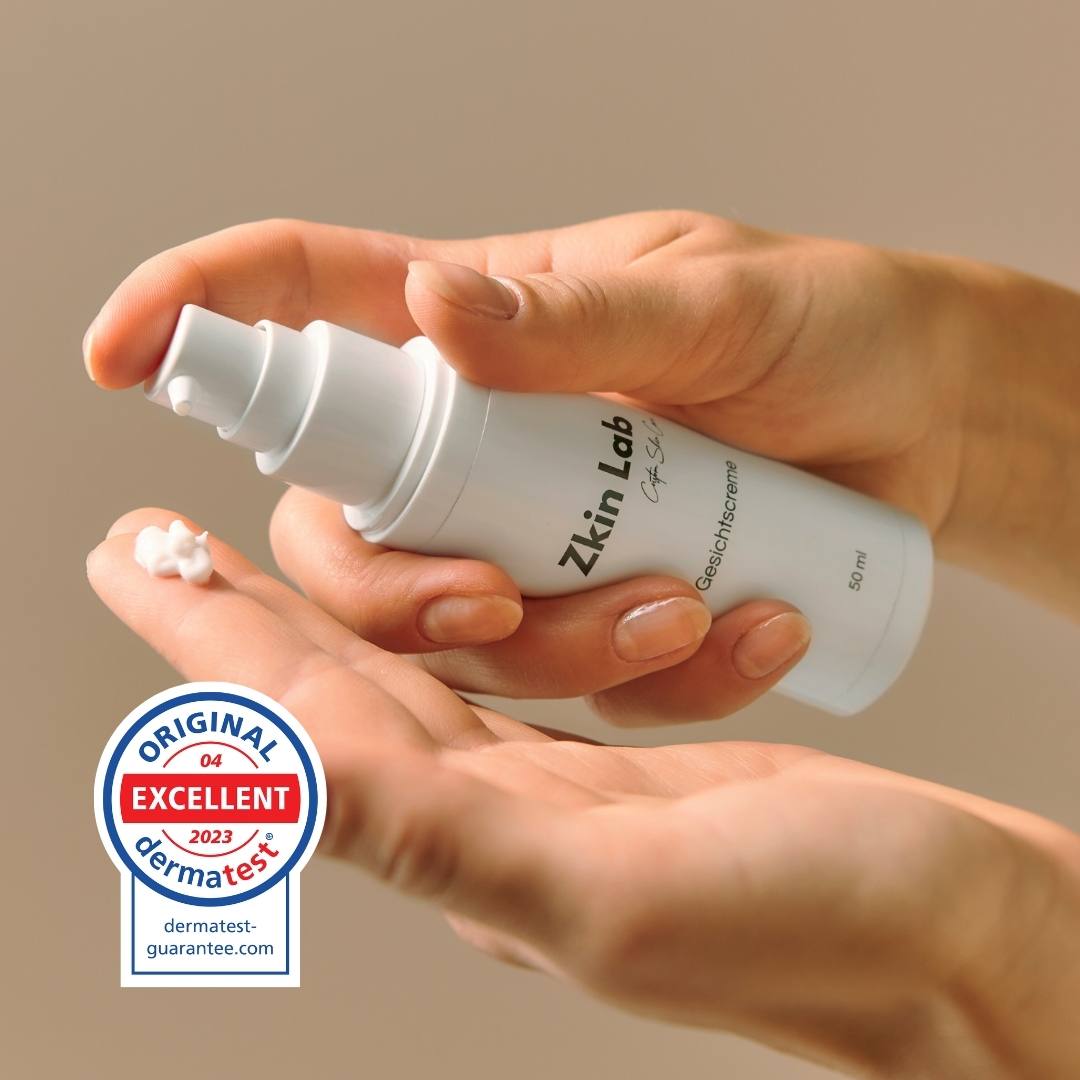 At Zkin Lab, we're revolutionizing skincare through cutting-edge scientific approaches. Our specialty lies in biochemical skin analysis, which grants us an in-depth understanding of your unique skin needs. This enables us to craft dermatological products tailored specifically to you.
By using our personalized products, you bring your skin back to its natural, biological equilibrium. This is crucial, as achieving this balance is the key to solving a wide array of skin issues and promoting a healthy, radiant complexion.
At Zkin Lab, we go beyond the superficial: We offer targeted solutions that address the root causes of your skin problems. As a result, you receive the precise care your skin requires — pure, effective, and uncompromising.
Our Values
Personalisation & Uniqueness

Every skin is unique – that's how it should be treated! When it comes to our Skin Care products, we take into account the uniqueness of each customer. Where the individual composition of ingredients increases the effectiveness of skin care, we use personalization.
Science

We base our concept on scientific findings. Zkin Lab's personalization process is based on research by the Fraunhofer Institute. When selecting the ingredients, we pay attention to high bioavailability, tolerability, and effectiveness.
Simplicity

Our processes are designed to be simple and uncomplicated. We avoid unnecessary ingredients and only integrate the necessary products into the skin care routine.
Sustainability

We attach great importance to environmental protection and sustainability and especially to reducing CO₂ and avoiding plastic waste! The skin analysis kit consists mainly of recyclable paper and cardboard. The hinged containers included are made of recyclable PP, like our airless dispenser. The cap on the pump dispenser, the so-called "Sughera" cap, is made of cork! Zkin Lab products are vegan.

Customer Satisfaction

We want to make our customers 100% satisfied and are always open to suggestions for improving the service and process. Suggestions, questions, feedback and criticism can be sent to us by email at info@zkin-lab.de - thank you very much for that!